We think of design as a cultural act aimed at mankind and environment.
We privilege a minimalist architecture, expressing creativity in a simple and rational way.
In our research, we emphasize the verbal latency of materials and volumes, so as to narrate a gentle and familiar story.
We think of sustainability as the ability to modify territory in a balanced manner and, at the same time, to endorse an accurate management of the economical resources.
FRANCESCO FRANCHI
architect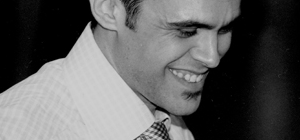 Born in Cagliari, Francesco graduates in Architecture at Facoltà di Architettura, Politecnico di Milano, in 2002, specializing in environment and infrastructures.
He continues his research as an 'expert on the subject' for the Architectural Design Laboratory and the Historical Building Preservation Laboratory at the School of Architecture and Society (Politecnico di Milano).
He starts his professional career at the Tito Canella Architects office as a project leader in requalification of residential buildings within historical sites and in new buildings in environmentally sensitive areas (Lago di Garda, United States, etc..).
In his work, he pays particular attention to the use of space. He thinks that quality architecture should be pursued through the single materials' power of expression and in the attention to details.
ALESSANDRA MEMOLI
architect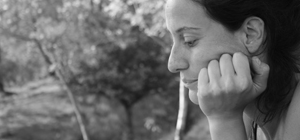 Born in Naples, Alessandra graduates in Architecture at Facoltà di Architettura, Politecnico di Milano, in 2001, after an internship at Paris Belleville Ecole d'Architecture. She gains her master degree in Management of Environment and Landscape from the Institute of Human Geography at Universita' degli Studi di Milano in 2002.
Her professional career starts with landscape design and the evaluation of the environmental impact caused by the infrastructures. She then moves to interior design, building design and developing and realizing events and exhibitions, in collaboration with other Architects offices and non-governmental organization.
She approaches every project with special attention to new ways of living, communicating and feeling the reality we live in.
VALENTINA MINOSI
architect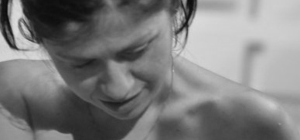 Born in Maglie, Valentina graduates in Architecture at Facoltà di Architettura, Politecnico di Milano, in 2002.

In 2003 she attends graduate school with a research supervised by Professor Stefano Della Torre and Profesor Valeria Pracchi at Politecnico di Milano BEST department; in 2006 she completes her PhD in Planning, Maintenance, Requalification of Buildings and Urban Systems. Until 2010 she works on historical buildings preservation both as a freelancer and as adjunct professor at Politecnico di Milano's School of Architecture and Society.

Since 2010 she is Officer Architect at Ministry for Heritage and Cultural Activities - West Lombardy provinces' Architectural and Landscape Heritage Superintendence.